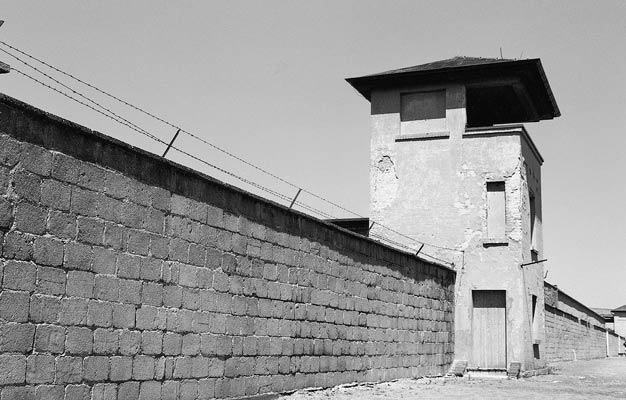 Sachsenhausen Walking Tour
Sachsenhauseni Jalgsimatk väljaspool Berlin on tour mäletate. Siin kümned tuhanded hukkusid käes natsid Teise maailmasõja ajal. Broneeri piletid Sachsenhauseni memoriaal väljaspool Berliini siin.

Sachsenhauseni sai harjutusväljak SS ja saidi peakorter kogu koonduslaagri süsteem. Pärast natside lüüa said, sõjaväelased kasutasid Sachsenhauseni kui laager oma poliitilisi vaenlasi - tuhanded olid hukkume järgmise viie aasta jooksul.

Meie kogenud giidid lugupidavalt käsitleda järgmisi teemasid selle visiidi Sachsenhauseni:
Miks Sachsenhauseni ja koonduslaagrite süsteem loodi natside poolt.
Kuidas tingimusi laagris halvenesid 1939 (Vaata kasarmud, kus paljud tuhanded juudi vangid saadeti laagrist pärast nn "Kristalliöö").
Kuidas SS kasutatud täitmise keerulisi Sachsenhauseni toimepanemine tegude massimõrv, sealhulgas tapmise 10.000 Nõukogude sõjavangide 1941.
Kuidas mõned juudi vangid elasid töötades võltsimine töökoda, võltsimine miljoneid naela.
Kuidas venelased välja Sachsenhauseni erilisse Camp oma vaenlaste pärast sõda, kes nad vangi ja saatus need vangid.
Ja lõpuks, kuidas Ida-Saksa režiimi manipuleerida ajalugu laagris oma huvides.

TÄHTIS TEAVE:
- Tuur on inglise keeles.
- Kestus on umbes 6 tundi sh. rongiga sõita ja tagasi Sachsenhauseni.
- Tuur on aprill-oktoober .: T, N, R, ja pühapäeviti kell 10:00. November.-märts.: T R, ja pühapäeviti kell 10:00.
- Ekskursioon algab väljaspool Restoran Weihenstephaner, Neue Promenade 5, 10178 Berlin. (Vastupidine Hackescheri S-Bahn Station)!
- Kuna see tour sh. rongiga sõita, siis palun tuua ABC ühistranspordi pilet või osta üks juhend (2013 Hind oli 3,20 €).
- Noorte hind on kõigile alla 26-aastane.
- Alla 12-aastane on tasuta, kui nad on koos maksavad täiskasvanud.
- Tuur on vihm või särada! Nii et palun kanda riideid ja jalatseid vastavalt ilmale!
- Ei ole toidu või jookide sh. hinna sees!
- Kuna ei ole piisavalt võimalusi, et osta toitu ja jooke sees Sacsenhausen Memorial, soovitame tuua teiega.
- Meie reisi Sachsenhauseni Jalgsimatk lõpeb Berlin Hauptbahnhof.
Ticket categories
Children under age 12 are free when accompanied by a paying adult. Youth tickets are available for people under 26 years old.
Opening hours
25. märts oktoobrini, iga päev kell 10.00. November - Märts: T R, ja pühapäeviti kell 10:00.
What's not included?
As there are limited possibilities to buy food and drinks inside Sachsenhausen Memorial, we advise you bring some with you.
Book now
Fantastic:
4.4
– 53

reviews
Opening hours
25. märts oktoobrini, iga päev kell 10.00. November - Märts: T R, ja pühapäeviti kell 10:00.
Directions
Sachsenhausen Walking Tour
Address
Neue Promenade 3 10178 Berlin
English helpdesk

+44 20 3870 3444
Need help with your booking? We will gladly answer your questions.